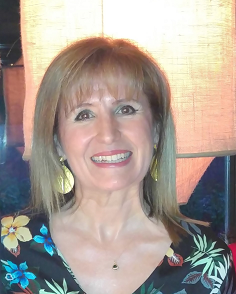 LAURA ALBA-JUEZ
Laura Alba-Juez is Full Professor of Linguistics at the UNED in Madrid, Spain. She holds a Master's degree in Applied Linguistics from the UNAM (Mexico), and a Ph.D. in Linguistics from the Complutense University of Madrid, Spain. From 1997 to 2001, she held the positions of Visiting Researcher and Lecturer at Georgetown University (Washington D. C., U.S.A.). In 2013 she stayed at King's College London (University of London, U.K.) as a visiting Senior Research Fellow in the Center for Language, Discourse and Communication. Her main areas of research are Discourse Analysis and Pragmatics. She has been the Principal Investigator of several projects, the last one being the EMO-FunDETT project (2014-2018, funded by the Spanish Ministry of Economy and Competitivity), which studied both the emotive and persuasive functions of language in work situations, i.e. corporate and institutional discourse. She has published fourteen books and numerous scientific articles. Her three last books are Evaluation in Context (in co-edition with Geoff Thompson, 2014, John Benjamins), Pragmatics: Cognition, Context and Culture (in co-authorship with J. Lachlan Mackenzie, 2016, McGraw Hill), and Emotion in Discourse (in co-edition with Lachlan Mackenzie, 2019, John Benjamins).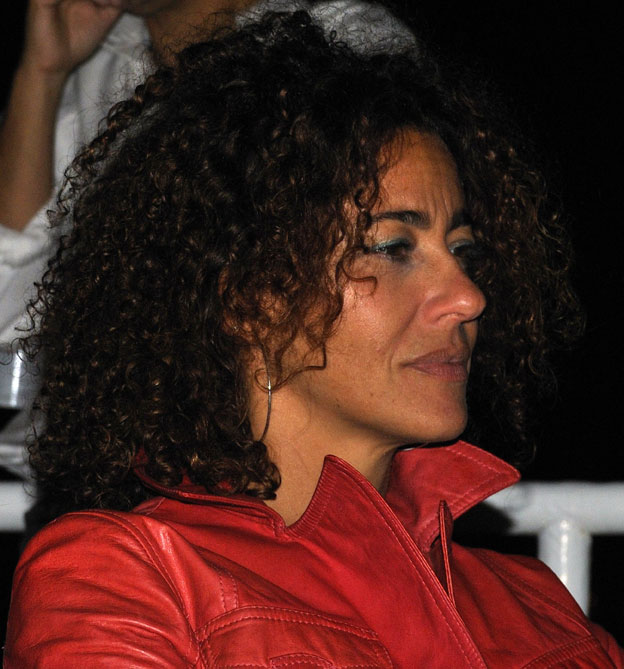 FRANCESCA DE CESARE & CRISTIÁN SANTIBÁÑEZ YÁÑEZ
Francesca De Cesare holds a PhD in Iberian Studies at the University of Bologna, and is currently a Senior Lecturer in Spanish Linguistics at the University of Naples "L'Orientale". Her research thus far has focused on the study of the discursive construction of several social, economic and political phenomena in the Spanish press, as well as in political speeches and programmes. To do so, she has drawn extensively on corpus-assisted (critical) discourse analysis, framing theory, and conceptual metaphor theory. Among her most recent publications, of particular interest is her research on populist discourse, as evidenced in a co-edited issue in the I-Land Journal (December 2017) and the co-edited volume Populist Discourse: Critical Approaches to Contemporary Politics (Routledge; March 2019). Since 2016, she has been the Deputy Director of the I-Land (Identity, Language and Diversity) Interuniversity Research Centre.
Cristián Santibáñez is Professor at the Department of Language and Literature Sciences, at Catholic University of the Holly Concepción, Chile. He studied Sociology and Linguistics, and obtained his Ph.D. (2005) at the University of Houston, USA, and did a postdoctoral internship at the University of Amsterdam (2009). He develops research on argumentation theory, reasoning psychology, epistemology and cognition. He has been a professor and visiting professor at the universities of Buenos Aires (Argentina), Diego Portales (Chile), del Valle (Colombia), EAFIT (Colombia), Granada (Spain) Lugano (Switzerland), Michigan Technological (USA), San Marcos (Peru), Tucumán (Argentina), UNED (Spain), Windsor (Canada). His last book is Origen y función de la argumentación. Pasos para una explicación cognitiva y evolutiva. Lima: Palestra Editores.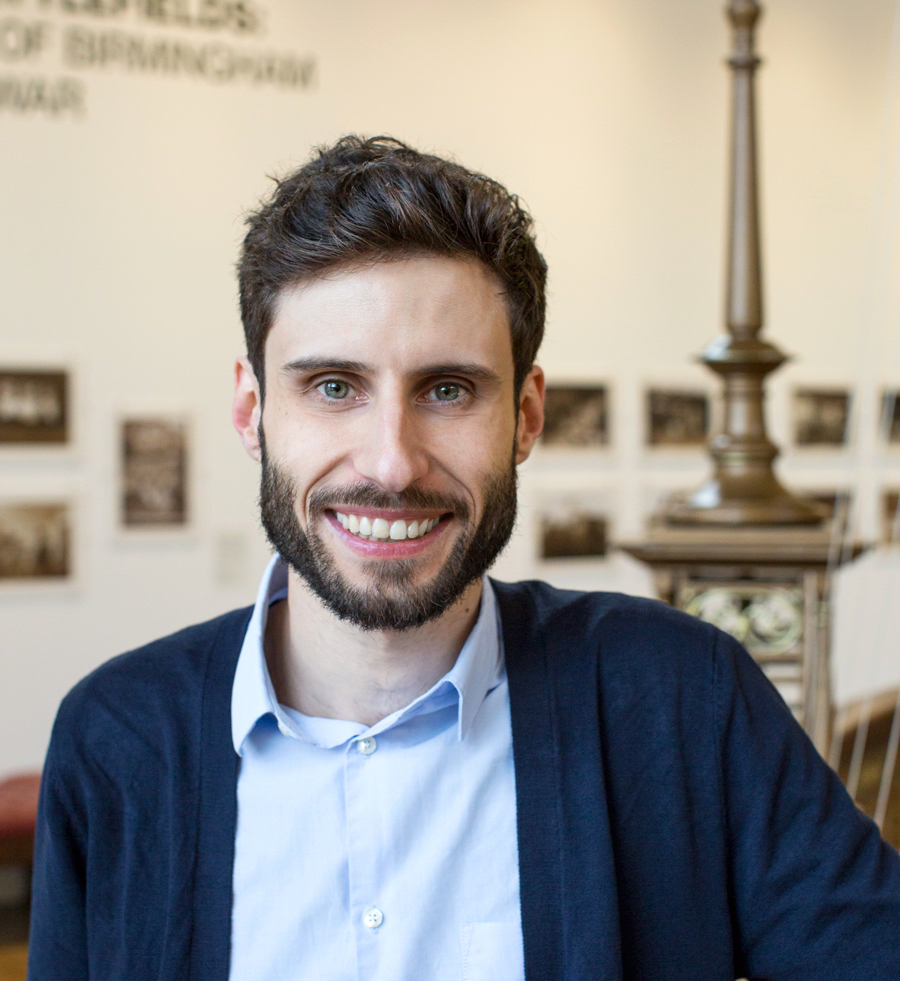 MATTEO FUOLI
Matteo Fuoli is a Lecturer in Corpus-Based Discourse Analysis in the Department of English Language and Linguistics at the University of Birmingham (UK). His research takes a mixed-method approach to the study of business communication, exploring how companies use discourse to negotiate public trust and social legitimacy from both a theoretical and empirical perspective. A more detailed presentation of Matteo Fuoli's research is available at: https://www.birmingham.ac.uk/staff/profiles/elal/fuoli-matteo.aspx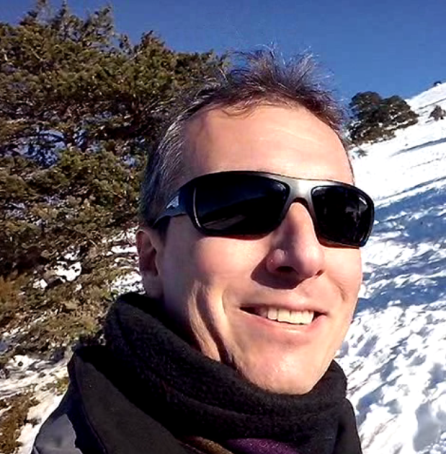 JOSÉ MARTÍN-ALBO
José Martín-Albo holds a degree in Psychology from the Complutense University of Madrid. From 1996 to 2009 he was a Lecturer at the University of Las Palmas de Gran Canaria, where he obtained a PhD in Psychopedagogy. Since 2010, he has worked as a Senior Lecturer and researcher in the Department of Psychology and Sociology of the University of Zaragoza. His research has focused on the development of motivational models applied in contexts of achievement, mainly sports and education. He has published numerous high-impact articles (JCR index) related to the study of self-regulated motivation and emotional self-regulation in the adolescent population. Since his arrival at the University of Zaragoza, he has combined his research and teaching with management and administration, having been Coordinator for the Degree in Psychology, Deputy Director of the Department of Psychology and Sociology and, currently, Dean of the Faculty of Social and Human Sciences at the University of Zaragoza.
PASCUAL PÉREZ-PAREDES
Pascual Pérez-Paredes is a Lecturer in Research in Second Language Education at the Faculty of Education, University of Cambridge. His main research interests are learner language variation, the use of corpora in language education and corpus-assisted discourse analysis. He has published research in journals such as CALL, Discourse & Society, English for Specific Purposes, Journal of Pragmatics, Language, Learning & Technology, System, ReCALL and the International Journal of Corpus Linguistics. He is the Overall Coordinator of the MEd Research Methods Strand at the Faculty of Education, University of Cambridge. For more info: http://www.educ.cam.ac.uk/people/staff/perez-paredes/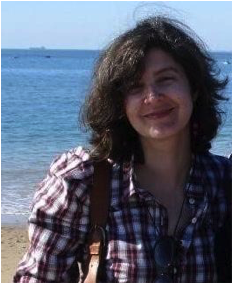 ADELINA SÁNCHEZ ESPINOSA
Adelina Sánchez Espinosa is Senior Lecturer in English Literature at the University of Granada, Spain. She is Scientific Coordinator of GEMMA: Erasmus Mundus Master's Degree and Consortium in Women's and Gender Studies (a joint project that brings together 20 universities and 38 industrial partners in Europe and America); and PI at the University of Granada for the H2020 MSC (Marie Curie) GRACE "Gender and Cultures of Equality in Europe" Project and the "Recepción, modos y géneros de la literatura en Lengua Inglesa" (Reception, modes and gender in English Literature) Research Group. She belongs to the board of experts on Gender Studies for the European Science Foundation, in charge of ERIH (European Research Index for the Humanities). Among her most recent publications outstand "The Film Text as Palimpsest: Translating Women's Gazes from Page to Screen" (2011, Peter Lang); "Feminist Approaches to Close Reading" (co-authored with Jasmina Lukic; 2011, Routledge); "Bodies in Siege: Thomas Hardy and Victorian Fin-De-Siècle Sexual Politics" (2012, Lodz University Press); "Reading Between the Lines in Late Victorian Fiction: The Case of Thomas Hardy" (2013, Punctum); "Bauman's Liquidity and Women's Transnational Action in Higher Education" (2014, Università L'Orientale); "Perspectives in Gender Studies: Spain" (About Gender, 2015); "Feminist Politics of Responsibility and Art therapy" (coauthored with Ángela Harris; 2017 Routledge).